If you are thinking that there is no way out, then you are wrong. There is always a way out, it's just that some ways are more difficult than others.
There are only 3 ways to go abroad:
1- Student Visa
2- Professional migration: Note that Professional migration is usually  only possible for entrepreneurs, specialist professions like doctors  and engineers.
 3- Asylum
STUDENT VISA
Undergraduate Education Around The World. 
In our modern world, education is the best way out simply because an educated person can become financially independent. And financial independence is crucial for taking independent decisions in life. If you are a young woman or man, who has the talent to challenge themselves, then the world is open to you.
The opportunities for education around the world are incredible. If one can pay for them, there is an endless range of options for anyone who wants to get an education. However, for an Indian student who cannot afford to pay or her parents refuse to pay, these opportunities are very difficult to utilise. This is generally the case for undergraduate scholarships. The funds for Masters and PhD courses tend to be comparatively easier to achieve. Difficult but not impossible. Every year, hundreds of Indians are afforded generous scholarships at the undergraduate level — some of which are even worth more than 60, 000$ per annum. In this article, a short overview of these opportunities is given.
United States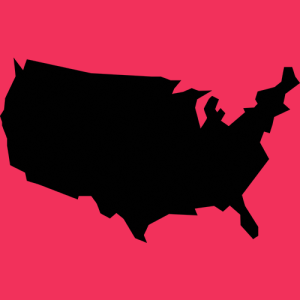 The United States are one of the best locations where anyone can hope to achieve a good education. The United States government funds education in the US for Indians students. This program is known as "Fulbright Program." The program usually covers the entire cost of education for the recipients. However, the program is limited to post-graduate students. Apart from that, the US government does not give any form of financial help to the Pakistani students. Thus, public universities (universities owned by the US government) do not give any financial aid to international students, and the opportunities for merit scholarships are limited.
However, the US education system includes a large number of private colleges and universities. Many of these universities are extremely well-funded. Some of them, including Harvard University, Princeton University, Dartmouth College and Amherst are need-blind for all students. This means that if you are applying from Indians, and you cannot afford to pay anything to the university, the university will pay for ALL the costs of your education providing that you are admitted to the institution. Apart from these institutions, many other universities in the United States tend to give generous scholarships to international students. Most liberal arts colleges — colleges which have smaller class sizes and focus on both the breadth and depth of education — do give some scholarships to international students.  Many Pakistanis have been able to successfully get them.
Nevertheless, it is important to note that admission to universities like Harvard is extremely difficult. Moreover, it might be easier to gain admission in need-sensitive schools but even admission to those schools becomes a huge challenge if one is applying for financial aid. One needs to be among the very best of the best to enjoy these opportunities.
What do you need?
Being academically good is just one of the requirements of these scholarships. Your academic transcripts should reveal your intelligence and diligence. Your SAT scores are crucial in revealing your capacity to deal with college level reading, writing and your basic mathematical capacity. Apart from that, one's courage, determination, struggle to live one's dream and, in short, their entire personality are also important. In fact, personality is the most important thing, because a perfect transcript does not guarantee admission but an impressive personality can invite leniency with transcripts.
How do you find the right school?
There are various ways to search for these scholarships with various engines easily available on the internet. However, the best places to look for these scholarships are the websites of the colleges themselves. There are many of these lists on the internet. You can use Google to search for them. Once you find the name of a liberal arts college or a private university, you should find the school's website and find the international section to see if the school offers financial aid to international students or if there are merit scholarships for which international students can compete. It is good to explore those websites as you can get a much better idea of whether you and the college are good matches for each other. Moreover, there are many private liberal arts colleges which are for "women only". Many of these colleges like Mount Holyoke have given substantial aid to Indians students.
Useful links:
Richmond
National Liberal Arts Colleges
National Universities
United Kingdom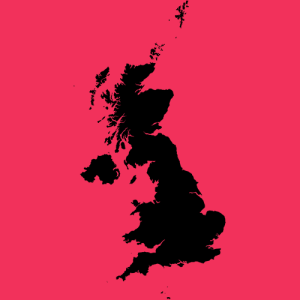 UK offers one of the best educations in the world. However, there are very few generous scholarships available. International education is a business enterprise for the UK as well. Thus, it is very rare to find a full scholarship for an international student there. However, there are four types of scholarships offered by prestigious universities which, unfortunately, are very difficult to gain admission into. We encourage you to search for others through an internet search engine.
Useful links:
Oxford
study.cam(Scroll to the end of the page)
Oxford Scholarship
Undergraduate Support Scheme
Europe
Ma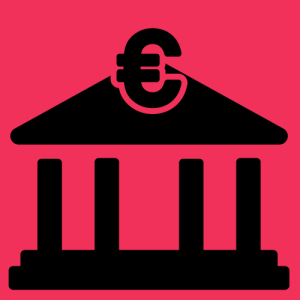 ny European countries cost the same for international and local students. Many of the public universities in Europe charge extremely low fees which might range from 500-1000 $ per semester. There are scholarships to cover even those amounts. However, one would still need to pay for the living expenses. Furthermore, there are limited opportunities for part-time employment which could cover the costs of education to a certain level in such countries as Germany, Finland, Norway and France.
Nevertheless, there is a language barrier to gaining admission in these universities. Most people would need to learn the language of the place where they want to live for 3-4 years. The experience as an international student in a foreign, English speaking country can be extremely tough, and without even a common language it becomes even tougher. Also, many universities require a basic command of the language they teach in and for a successful college experience, one needs to learn the language at least till the intermediate level before going to that country.
The embassies of those countries can be of great help in searching for the right universities and learning the language. Just search "Embassy of Austria in India", or the embassy of any other country that you are interested in. Go to the 'contact us' section, and send them an e-mail explaining them your language proficiency (or desired proficiency), the field you are interested in and any other questions that you might have. These e-mails tend to be extremely helpful.
Asia/ Australia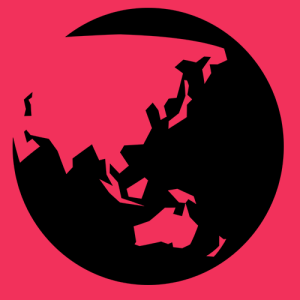 There are various scholarships and educational opportunities provided by various countries including Malaysia, Turkey, Hong Kong, Australia and New Zealand. Some of the schemes are government based in these countries while universities might also offer many merit-based or need-based opportunities.
Useful links:
AusAid
Scholarships
Canada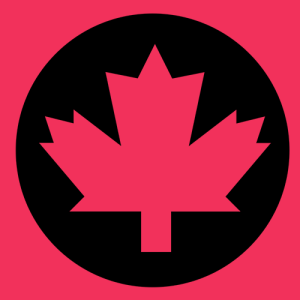 Canada also offers good opportunities for education and work after education. Scholarship opportunities in Canada are present but are limited. University of Calgary, University of British Columbia, University of Alberta and McGill University are one of the many universities which offer scholarships for international students. However, these scholarships are extremely difficult to get as many of them are offered to only a few students a year and competition is high.
Middle East
Middle Eastern countries especially the gulf countries like United Arab Emirates and Qatar now offer good opportunities for an international education. Many of the top universities have opened their campuses in those countries. There are many scholarship opportunities (both government-offered and university-offered) available in those countries. For instance, the government of Qatar offers generous loans through the Qatar foundation. Moreover, New York University Abu Dhabi also has a generous aid program for international Students.
 Useful links: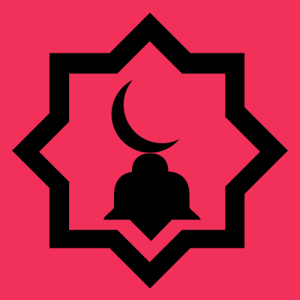 Georgetown Admission Financial Aid
NYU Financial Support
Financial Aid
Education outside of India
List of more scholarship opportunities for Indian students:
Countries where education is cheaper for Indian students:
Working outside India
Acquiring work visas is extremely difficult and varies highly, depending on your skill level and the policies of that country. For instance, Indians are usually interested in moving to the UK, USA, Canada, Australia or New Zealand because these are english speaking countries. However, these countries are very difficult to get work visas for as they are extremely popular. Latin America or some countries in Asia have much more flexible rules but weaker economies. If you're desperate to get out of India and are not a doctor, engineer or investor then don't look into the English-speaking countries. Languages are easy to learn and there are many cheap services online that teach you new languages. Be adventurous and you may have much better luck!
Canada
In order to work in Canada, you must be a skilled worker such as a doctor or engineer. Their decision to take you in on a work visa will depend on whether or not they need your particular skill in the country. Doctors are usually in demand all around the world, as an example.
There are also ways to sponsor family members so if you have a parent or child in Canada, they may be able to sponsor you to live with them. The waiting time after you apply for the visa can be as long as 5-7 years.
Find out if you need a work permit to work in Canada
Find out what you need to work in Canada here
Look at the Government of Canada website for more information
United States of America
Working in the USA is similar to Canada. You will need to apply for a visa, and depending on your status (highly skilled, skilled, unskilled) you may or may not be approved.
The USA also has categories for temporary workers and permanent workers who need a green card. Usually, if you want to work in the USA you have to have a job lined up already and your employer will have to sponsor you. However, these kinds of sponsorships are very limited as they are reserved for highly skilled workers. Your employer will have to prove to the immigration authorities that they cannot find an American citizen who can do the same work as you.
However, you can also be sponsored by a family member such as a parent or child.
New Delhi US Embassy
US Travel Docs
Travel State
Visa America
USA – Workh
United Kingdom
To live and work in the UK, you should be sponsored by your employer. However, your employer will have to prove that you are more skilled than a British or European Union citizen in order to satisfy the sponsorship requirements.
You will have a much better chance of being awarded a work visa if you are a highly skilled person, like a doctor or scientist. It is currently extremely difficult to get a work visa in the UK if you are an Indian citizen.
Please note that you can also be sponsored by a family member such as a spouse, parent, or child.
Check if you need a UK visa
All the information you need on how to get a visa for the UK
If you are an Overseas Domestic Worker (Domestic help)
Europe
The system for working in Europe is much the same as in the United Kingdom. You will need to be sponsored by an employer or prove that you are a skilled worker and get a work permit. However, European employers, under the law, must hire an E.U. citizen before a non-E.U. citizen, unless they cannot find an E.U. citizen who is skilled enough for the job.
Landing a Job in Europe for Indian Foreigners
For other countries simply type in Google Search: "Living and working in [country] as a non EU citizen".
Asia
Indians may live and work freely in Nepal. It is relatively easier for an Indian national to get a work visa in the Middle East in countries like the United Arab Emirates and Qatar. This is because most of the workforce in those countries are made of expatriates so the system of getting a visa is very easy. It is imperative that you interview or are headhunted for a job first, and the company will take care of the visa for you. You can create a profile on LinkedIn and reach out to employers there. In other countries like Singapore and Japan, the system is much the same. You are hired based on your qualifications (doctor, nurse, engineer, finance sector) and your employers will arrange the work visa for you.
You can also approach the embassy of the country you'd like to work in and ask them for useful information. This is a good idea because India will have good working relations with many of these countries due to the large volume of workers that move there from India to work.
Working in Malaysia (available in Hindi/Tamil/Malayalam/Telugu)
Visa information for Japan (more)
Africa
There has been a long history of Indians migrating to and working in African countries, such as Kenya, Zimbabwe, and South Africa. Many of these countries have huge Indian communities residing there making assimilation easier.
Australia
Australia is welcoming to skilled workers from India. Australia offers a range of temporary and permanent work visas based upon an applicant's skills, qualifications and experience and the contribution they will make to Australia as a whole. Whilst some of these visa Australia services allow a candidate to seek employment once in the country, some are dependent upon sponsorship from an Australian company.
Seeking Asylum
Seeking asylum is one way of living in another country, especially if you are a victim of domestic violence or abuse. The threat of an honour killing against you could be a huge factor in you gaining asylum in a foreign country.

You can claim asylum if you are being persecuted on the basis of:
race
religion
nationality
political opinion
membership of a particular social group that puts you at risk because of the social, cultural, religious or political situation in your country, eg. your gender, gender identity, sexual orientation

And if you:
are unable to go back to your own country (if you're stateless, this is the country you usually live in) because you fear persecution
are unable to live safely in any part of your own country
have failed to get protection from authorities in your own country
EXTREMELY IMPORTANT: You must be in the country you hope to seek asylum in when you apply for asylum. Eg. You must apply as soon as you arrive in the UK, or if you already are in the UK. You must also claim asylum in your first port of entry e.g. If you go to the UK via Italy, you have to claim asylum in Italy as UK authorities will either send you back home, or to the first country you entered after leaving your place of residence. It is also extremely difficult to prove the threat you face so any evidence you can collect will be crucial.
United States of America
According to the U.S. State Department, crimes against women in India are widespread. The 2013 report states that "rape, domestic violence, dowry-related deaths, honor killings, sexual harassment, and discrimination against women" remained serious problems. (See State Department "Reports on Human Rights Practices for 2013," India.)
Claiming Asylum Based on Domestic Violence:
You may qualify for asylum in the U.S. if you have been (or if you fear that you will be) persecuted in your home country either by your government or by persons or groups that your government is unwilling or unable to control because of your political opinion, religion, race, nationality, or membership in a particular social group.
In particular, if you are a victim of domestic violence, you may under limited circumstances be eligible for asylum – that is, provided that the violence perpetrated against you is motivated by one of the five grounds mentioned above, and that your government is unwilling or unable to protect you from the perpetrator.
In such a case, you should try to show how views prevalent in your home society regarding your and your persecutors' respective social roles and statuses might explain not only why your government is unwilling or unable to protect you from domestic violence but also, in the first place, why you are a target of persecution on the applicable ground.
Thus, for example, if you are a woman (as most victims of domestic violence are), then, depending on the country where you are from (and perhaps also on the U.S. state where you live), you might be able to successfully claim domestic violence-based persecution on the ground of your membership in a particular social group — a group that is largely defined by widespread perceptions of your gender's proper domestic role and subordinate social status.
Claiming Asylum Based on Domestic Violence
13,000 Indians applied for asylum in the last 2 years (reported in 2014)
United Kingdom
Factsheet: Asylum support for women who are victims of domestic violence
To be recognised as a refugee, you must:
be unable to go back to your own country (if you're stateless, this is the country you usually live in) because you fear persecution
be unable to live safely in any part of your own country
have failed to get protection from authorities in your own country
This persecution must be because of one of the following:
race
religion
nationality
political opinion
membership of a particular social group that puts you at risk because of the social, cultural, religious or political situation in your country, eg your gender, gender identity, sexual orientation
India added to 'safe' asylum list in the UK
The Process for Seeking Asylum
To find out how to file for asylum in the country you would like to go to simply enter in Google Search: "How to file for asylum in [country]".
Flow chart: steps in seeking asylum